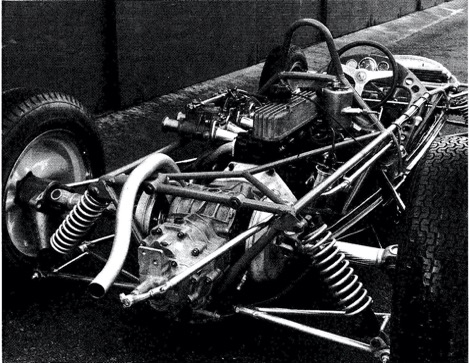 I rambled around the formula junior tents at both the Skope and the Enzed meetings. As a long time Lotus fan the opportunity to get close up to all the generations of Lotus Juniors, from the 18 to the 27 was too good an opportunity to miss. Cocking an ear to the public address commentary I heard a confused discussion on how come a car could be called by two model designations at the same time. Two of them were entered as being Lotus 20/22's (not a factory designation). Here's how.
The first Lotus junior was the 18 in 1960. This boxy wee beast had 15 inch wheels all round, inboard drum brakes at the rear and the driveshafts serving as upper suspension arms. This rear end was carried over to the 1961 Lotus 20. This car was much lower and much sleeker, achieved by reclining the driver to 45 degrees, lowering the front bodywork and using 13 inch wheels on the front end.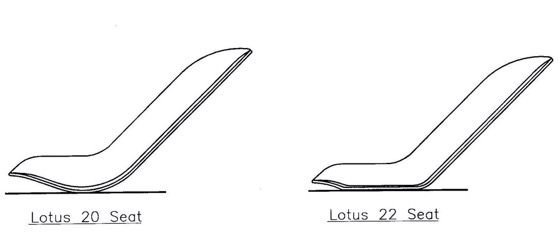 The next years 22 was very much based on the 20. The rear end was now also on 13 inch wheels. As on the Lotus 21 F1 cars the rear suspension was given a top link, relieving the driveshaft of its suspension location function, a rubber doughnut took up suspension plunge, disk brakes were fitted outboard and the engine was canted over to lower the rear bodywork. A Hewland gearbox was used.
The driving position was lower than in the 20, achieved by realisation of Chapman's Law of the Compressibility of Drivers Bums. The same seat form was used but with a flat rather than a curved bottom. Lotus also provided a modified 20B for the American market. These had larger and more robust chassis tubes. They should not be confused with the 22 s.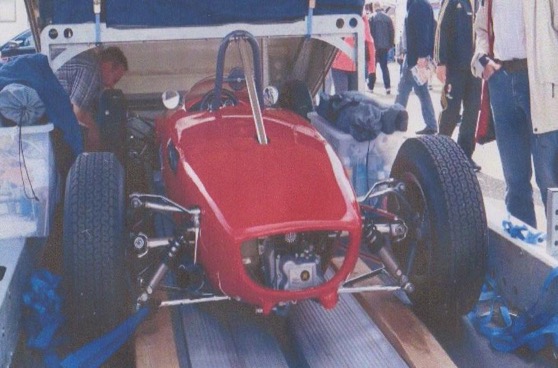 It was not unusual for the older 20's to be updated to 22 specs. Hence a 20/22 model designation. Jim Palmer ran a couple of bigger engined 20's in NZ during 1961 and 1962. As delivered at least one of these had the disc brake/Hewland rear end arrangement but not the upper link rear suspension. Also at least one of them was modified to a local version of the upper link system. Talk to Chris Read on which was which, he used to own one.
The 22 lived on and on. The 31 F3 car was based on it. With sheet panel bracing added so was the F2/3 41. The 31 got a new lease of life as the basis for the first formula fords, and the 51 formula fords were an updated 31. A seven year production life ain't too bad at all for a formula car.